Making Tactile Models with a 3D Printer
This project develops tactile models of telescopes and celestial bodies related to the National Astronomical Observatory of Japan (NAOJ). The goal is to develop models that can be understandable for both visually impaired and sighted people and to make the data for these models freely available in a format compatible with commercially available 3D printers. Feel free to download the 3D printable files (stl files), and print the models with your own 3D printer or using 3D printing services in your community.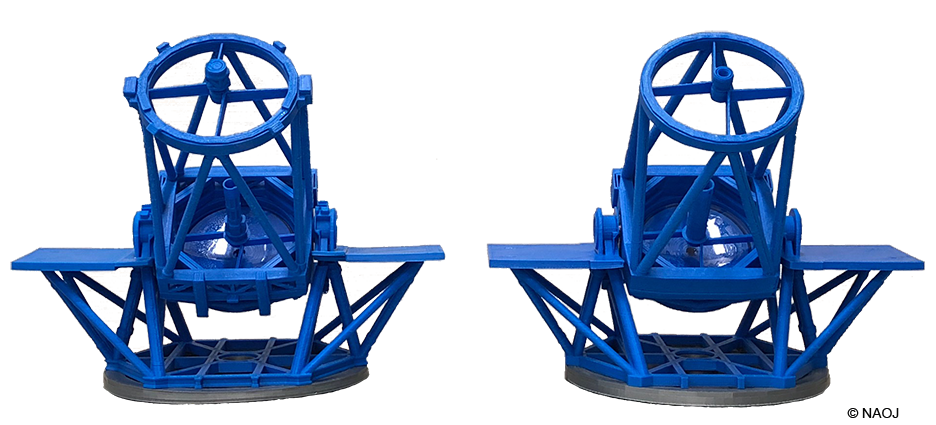 The Subaru Telescope tactile models: the detailed version (left) and the simplified version (right)
Go to the Subaru Telescope models page

---
Terms of Use

In principle, the terms of use of the National Astronomical Observatory of Japan (NAOJ) apply to all copyrighted works on this site. As mentioned in the "Guide to Using NAOJ Website Copyrighted Materials", works can be used without prior permission within the following scope.
Extent of free use stipulated by Japanese copyright law (private use, educational use, news reporting, etc.)
Usage in academic research, education, and learning activities
Usage by news organizations
Usage in printed media
Usage in websites and social networks
Materials taken from this site should be credited as:
Credit: NAOJ.